Magic Switch
Effortlessly Switch Your Magic Keyboard & Magic Mouse Between Multiple Devices
Features
Seamless One-Click Switching
Magic Switch allows you to easily switch your Magic Keyboard and Magic Mouse between multiple Mac devices with just a single click. Say goodbye to the hassle of manually connecting and disconnecting your devices, and experience a smoother workflow.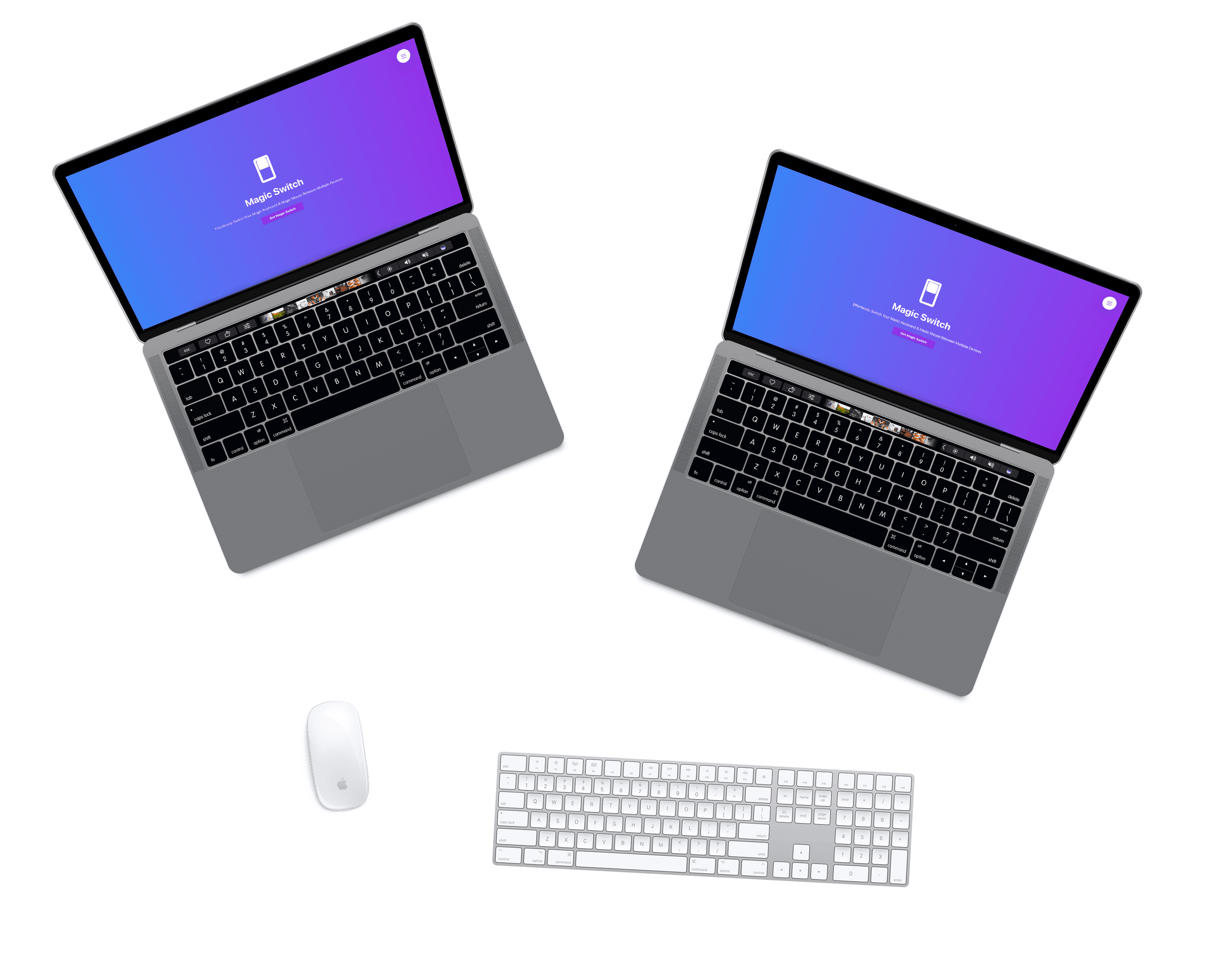 Top Menu Bar Integration for Quick Access
Access Magic Switch directly from your Mac's top menu bar for quick and easy reach. With the app's convenient location, you can switch between your desktops and Apple devices in seconds, maximizing your productivity.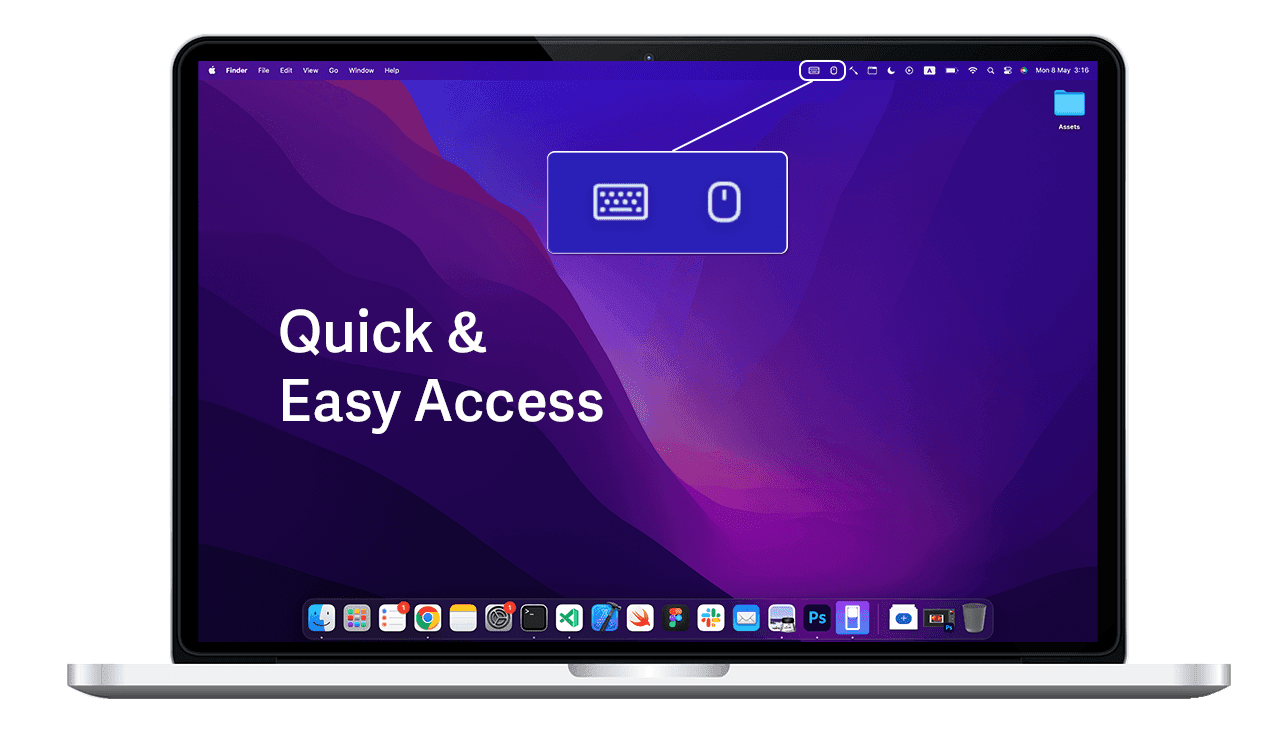 Automatic Unpairing & Pairing
No more manual unpairing or pairing of your Magic Keyboard and Magic Mouse. Magic Switch automatically unpairs your devices from one machine and pairs them with another, making it the perfect solution to connect your Apple wireless keyboard and mouse to multiple computers.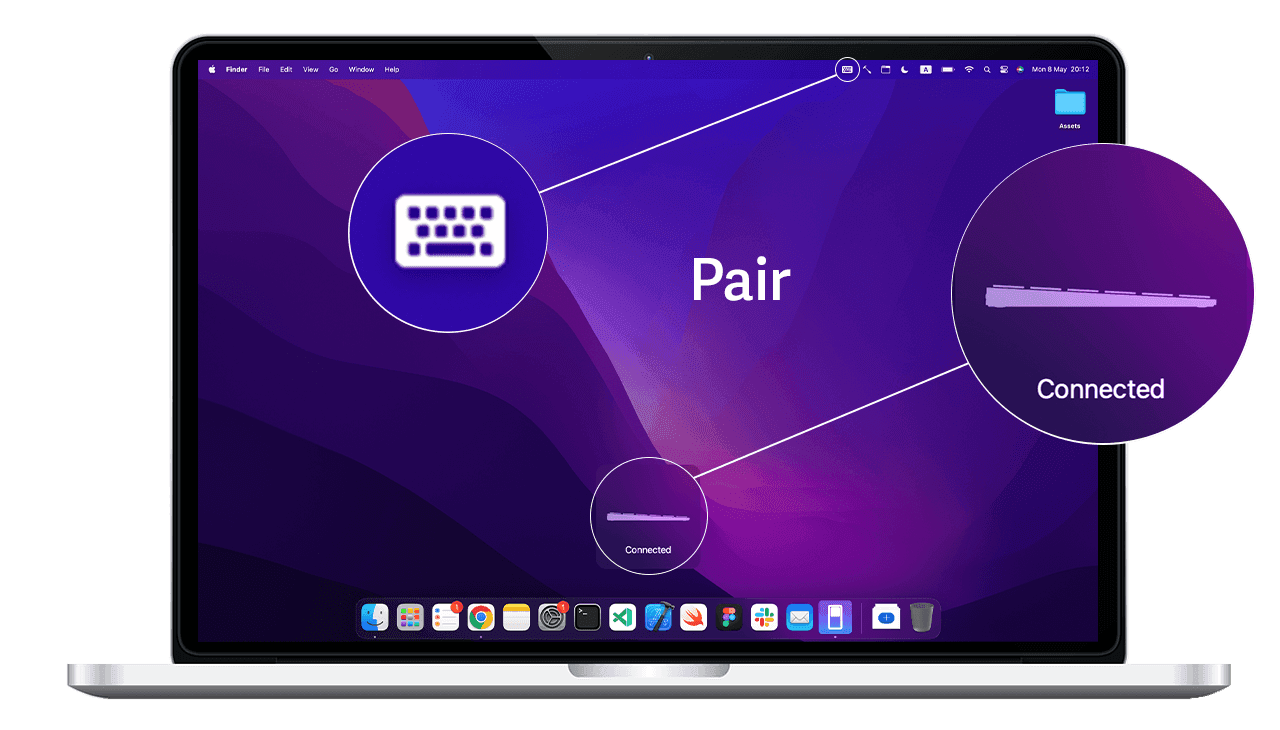 Get Magic Switch Today
Simplify your workflow and streamline your productivity with Magic Switch
© 2023 Magic Switch. All rights reserved.